Sadowsky.com: Recover & Redesign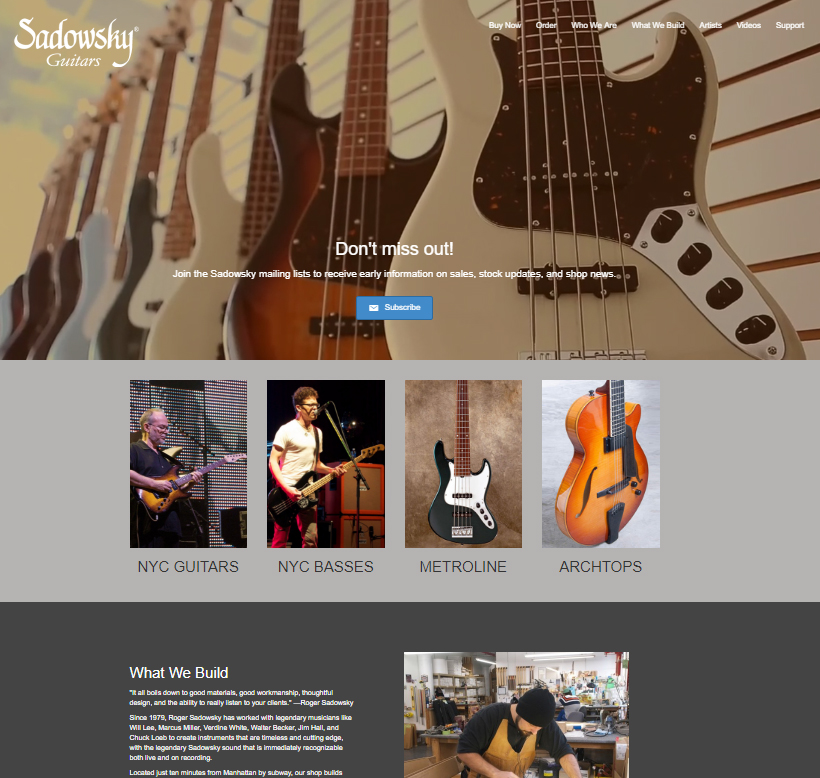 A friend referred me to Rodger Sadowsky, when he had become frustrated with the web developer he'd been working with continued to be unable to keep their eCommerce site up and running. Seems their site had been neglected and updates to WordPress and it's themes & plugins, had left their site unusable.
While it was no small task, I was able to recover most of their original site and bring into a current instance of WordPress. Once we got them running again, we worked together to update the overall look and feel, as well as adding some new functions and features.
I continue to keep the software updated, as well as regular back-ups. No one wants to go through all that again!