Need a brand new site?
From securing your domain name, to selecting the best hosting solution, all the way to full layout and execution, we've got you covered.
Is your website broken or needs updating?
We are experts at restoring broken, outdated, websites. Once we get you up and running again, we can upgrade your entire site to prevent future breakdowns.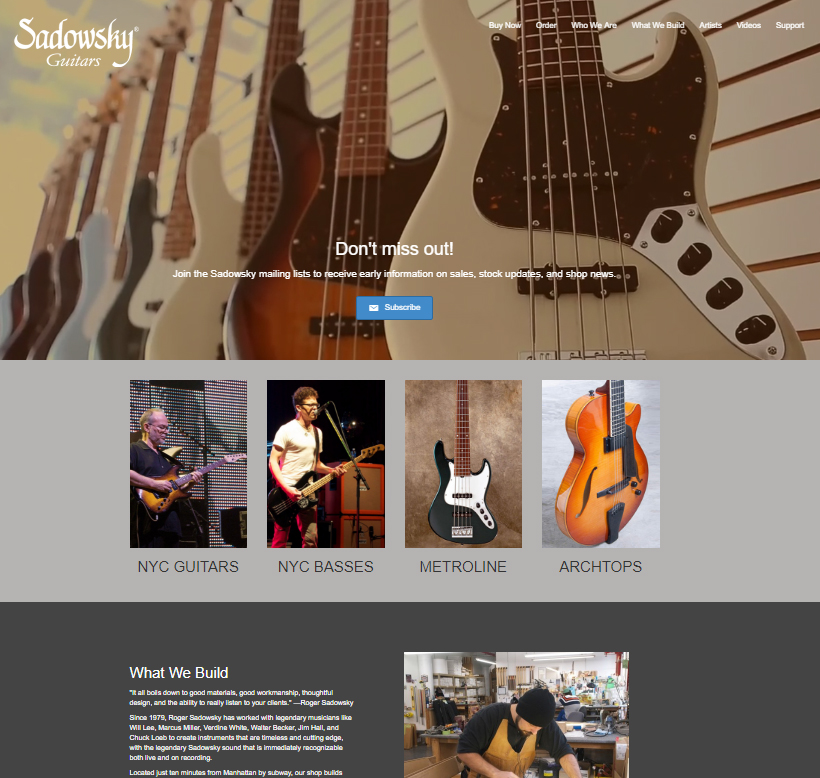 A friend referred me to Rodger Sadowsky, when he had become frustrated with the web developer he'd been working with…
See More >>
For more than 15 years, Zoey has helped manage my websites, doing everything from creating a totally new site, to improving others, to troubleshooting. She has saved me from disaster countless times.
Read More>>
Chuck Woodbury
Editor and publisher RVtravel.com, etc.
Zoey was absolutely wonderful to work with and she is the most talented web developer I have ever worked with. I cannot say enough good things about her and her work. I highly recommend her!
Roger Sadowsky
President Sadowsky Giutars